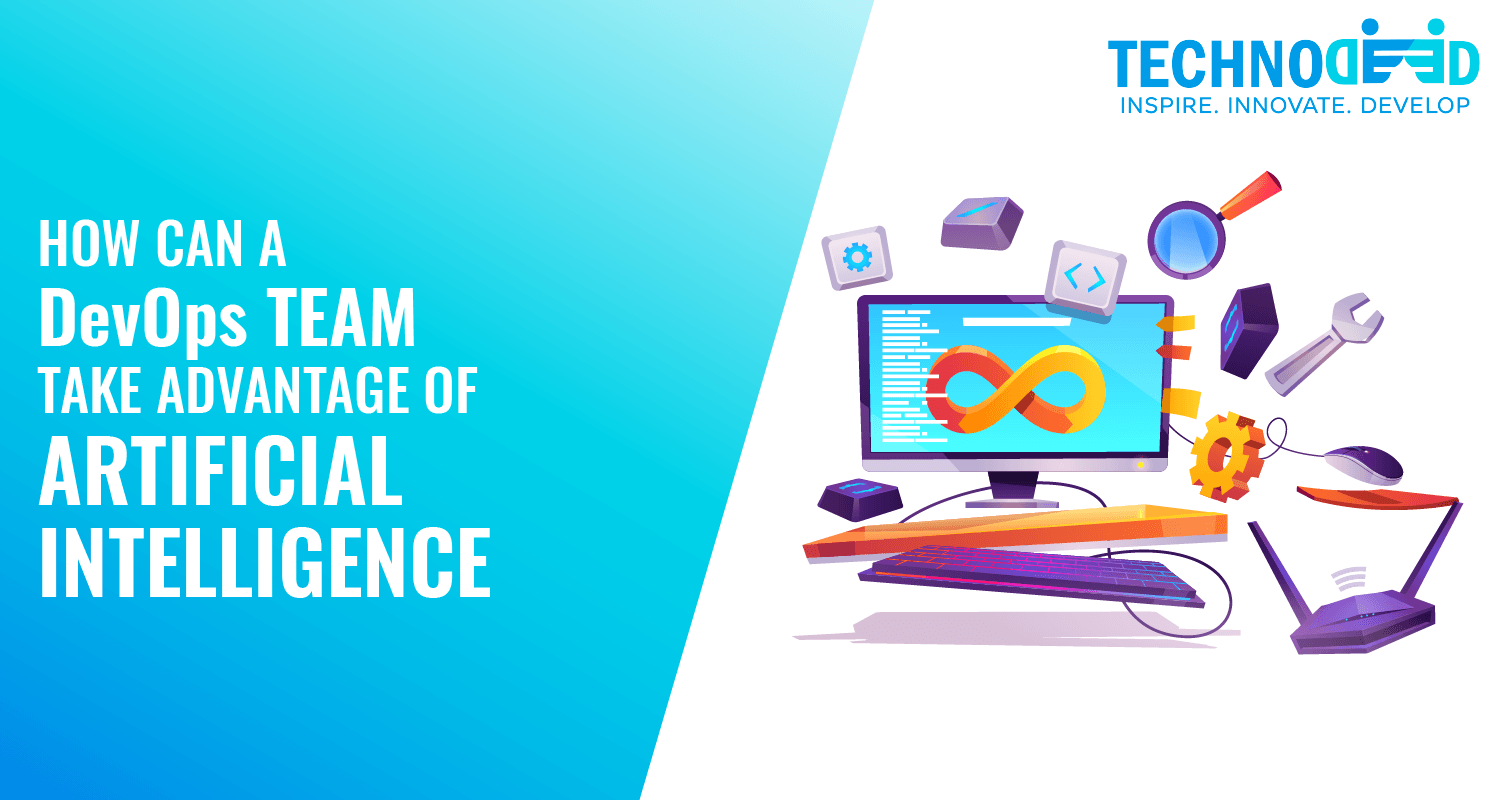 How DevOps take advantage of artificial intelligence?
With technology taking over the entire world, the impact of artificial intelligence or AI on our lives is augmenting day by day and the same is for DevOps as well. One of the major changes that are noteworthy is a higher emphasis on security. Apart from the increased efficiency across the cycle of software development, security is among the most crucial integrations of AI and DevOps Training.
So the question that now arises is, "How can a DevOps team take advantage of artificial intelligence?" In order to answer this, we will first be focusing on the meaning of DevOps and artificial intelligence. Consequently, the advantages of AI in DevOps and the way it is transforming the latter will also be discussed. So without further delay, let us get started.
The kind of benefits an organization can have from Big Data:
Understanding AI and DevOps
In the simplest terms, artificial intelligence is an area of computer science that focuses on the technology utilized for creating computer programs that have the ability to simulate human intelligence. In this manner, complex tasks can be performed, like self-driving vehicles. In a broader context, AI involves intelligent machinery and consists of applications, such as Machine Learning.
DevOps, as the term suggests, is a mixture of dev (development) and ops (operations). These two facilities are combined in order to enhance security, pace, and productivity. So DevOps is basically individuals working in coordination to deliver, build, and conceive software that is secure and that, too, at the highest speed.
Practices of DevOps allow operations teams and software developers to form better quality deliverables at a faster rate. This is done through iterative enhancement, rapid feedback, teamwork, and automation.
Advantages of Artificial Intelligence in DevOps
Although the advantages of artificial intelligence in DevOps are uncountable, some of these are discussed below.
Augment Software Security with Speed:
One of the key benefits of AI in DevOps is its ability to augment software program security. This is done by augmenting the speed at which tests related to security can be conducted. Commonly, software developers face issues associated with choosing between delivering code by the given deadline and running the time-consuming, necessary security tests. This issue is solved by AI since developers can now meet their deadlines while running the crucial tests. AI performs this task by substantially decreasing the time of threat vector identification and augmenting the efficiency of false-positive identifications.
Makes up for lack of qualified personnel:
A number of companies are currently facing the problem associated with a lack of cybersecurity experts who are properly trained. This is another issue that artificial intelligence can resolve since it can make these experts more efficient and through the creation of demand for a novel kind of security data scientist who can work with AI-related technologies.
Maximise Productivity:
The productivity of developers can be maximized through AI as it can aid them in identifying errors in their code prior to its delivery for production.
Higher Security:
The security skills can be increased through AI since it generates customized code patterns that are secure and capable of fixing any detected vulnerability.
How is AI revolutionising DevOps?
Now that you are familiar with the pros of AI in DevOps, it is time to understand the ways in which it is transforming the latter. Since AI is capable of relieving a number of challenges that the DevOps teams face, AI and DevOps can turn out to be an amazing combination.
The feedback gathered from each phase of a software development life cycle can be collected as well as managed in an easier manner.
A higher efficiency of software testing overall maximizes the productivity associated with development.
A higher capacity for performing the required security tests along with an increased maintenance of the deployment pace implies greater security overall.
AI can be utilized for compiling data from a multitude of sources for a cohesive organization. It can even be utilized for data analysis with higher efficiency.
Thus, higher accessibility to data through AI means greater effectiveness for DevOps teams and better ability to cooperate.
How can the DevOps team utilize artificial Intelligence?
AI aids the DevOps team to control variability, speed, and quantity of data by assisting them innovatively and creatively in addressing ineffectiveness in the life cycle of software development.
AI aids the teams of DevOps to work more efficiently through higher automation, thus aiding in the capability of solving problems and making the process more manageable for individual members.
Artificial intelligence can help teams throughout their process of displaying, releasing, coding, and testing programs. The interconnection of AI and DevOps makes it highly beneficial for teams. AI can help members to create software programs along with incorporating AI-based technologies, like NLP or Natural Language Processing in an app that is in a foreign language.
Conclusion
If a DevOps team makes use of AI to the fullest, their job can become extremely easier. Considering the many advantages of artificial intelligence in DevOps, software developers can perform their tasks more efficiently and at a higher pace.