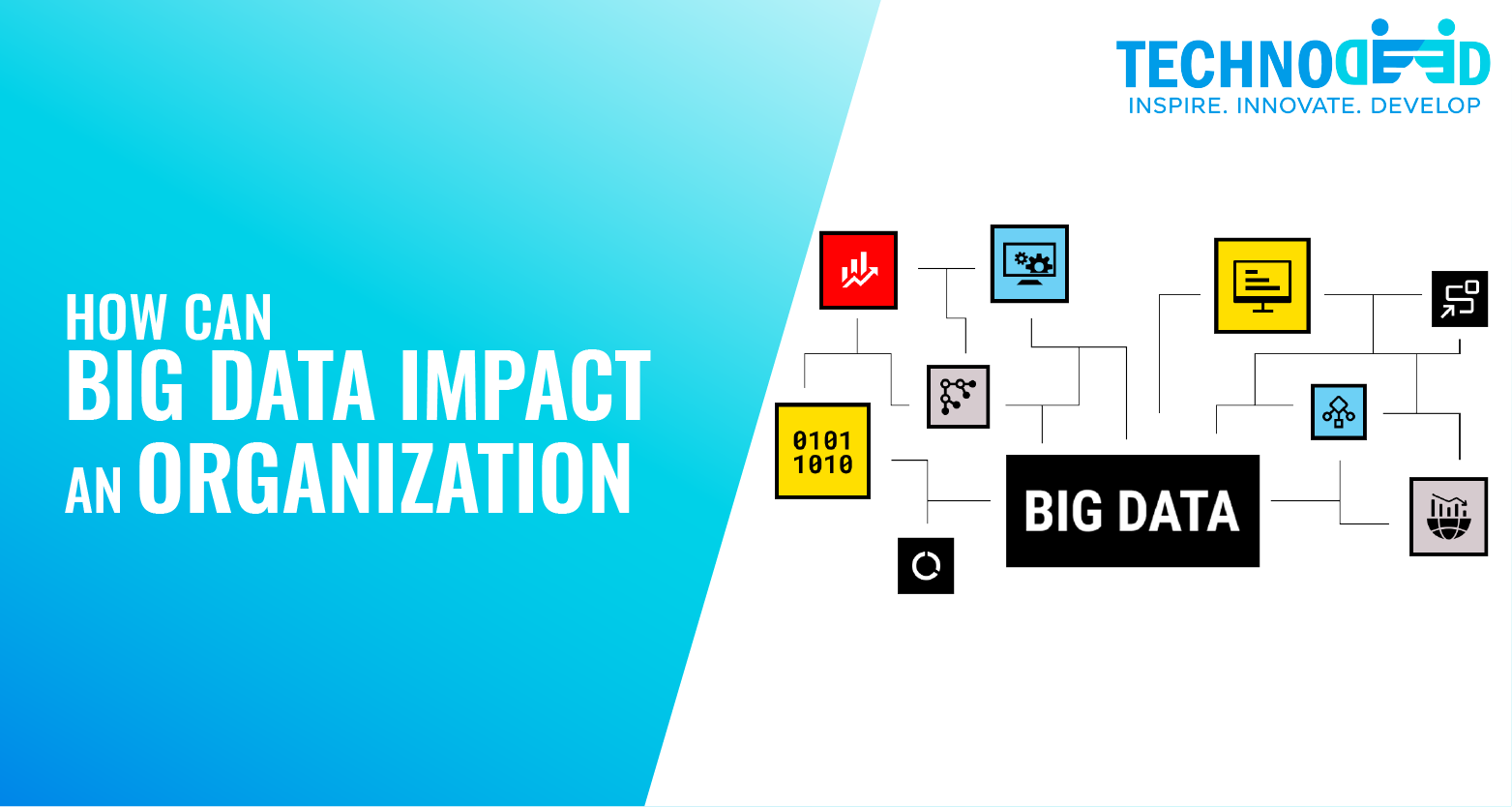 How can Big Data impact an Organization?
We are living in a world that is functional by big data. Now, most of you must be thinking: what is Big Data? With time, the consumption of information is increasing exponentially. This massive amount of information (data) is called Big Data. As per reports, roughly 5 million terabytes of data are getting piled up every day. It has become crucial for industry innovators and thinkers to optimize it fully. However, traditional methods seem incapable of handling such a humongous amount of data; therefore, to cash in on such enormous information, many sectors (be it telecommunication, retail, banking, and many more) are turning towards innovative tools and techniques; and reaping maximum benefits out of it.
The kind of benefits an organization can have from Big Data:
1. Precise decision-making
The growth of a business is dependent on how precisely and in a timely manner, can the management launch an idea, product, or service catering to its targeted market. Big Data can help businesses come up with new ideas for growth and expansion. Companies can come up with incredibly quick ideas and plans and address numerous problems ahead of time with big data at their disposal
2. Hands-on customer service
Big Data technologies have proved to be a game-changer for customer-driven businesses. Big data helps companies study customer portfolios based on their multiple engagement levels at numerous online channels and allows companies to create a personalized customer experience while designing deals for them. Industries can track customers' preferences, tastes, and requirements using big data. It also aids businesses in developing customer-centric strategies that can solidify their happy customer base and network.
3. Enhanced product vision
For many businesses, big data is critical because it allows them to create goods or services that are directly aimed at their target market. It gives teams important insight into current consumer trends while also projecting what products or services they could require in the future. With big data, companies can come up with superior and creative campaigns as they gain a better understanding of the market and match consumers' expectations by providing first-class services.
4. Improved Cyber security
Big data and cyber security go hand in hand. Big Data has opened up various security solutions to secure data and prevent future cyber threats. Companies that use big data tools in their operations have had fewer security breaches. Big Data technologies can anticipate possible cyber-attacks and respond on time, saving much crucial information for the company.
5. Cost-effective approach
Big data has proved to be an effective cost-cutter for many ventures. It is seen that data-driven strategies can generate more revenues and help minimize operational costs for an organization. With the help of big data, many companies seem to save on shipping and product return costs. Big Data, the main factor for any effective business strategy, also helps in eliminating unwanted marketing expenses by eradicating unfruitful or unyielding marketing plans or campaigns. Big Data also helps companies find the right marketing channel to promote their product.
6. Create new revenue sources
Big data can help a company do predictive analysis that can increase its gross revenue margins. Planning a profitable year becomes simple when a company knows what to sell and how to sell after conducting a thorough analysis of the target market. Big data helps in controlling mass production wastage also by reading the demand and supply components in the customer-centric pitch.
7. Competitive edge
Big Data is critical for a company's competitive advantage in the market since it allows them to develop data-driven plans and innovative solutions that are in line with market trends. Big Data allows organizations to anticipate customer requirements and consequently create better products and services, thus adding to their total goodwill and image in the market. In the always-thriving world of data and technology, finding a purposeful batch of information to stay ahead in the game is a task to master. In this competitive age, the success or failure of an idea, concept, or product for any venture largely depends on how focused and in-depth has been the extraction of information as per new-age trends and inclinations. So, for the job so precise and sharp, many companies go for big data analysis to carve a niche for themselves in the market. It's always good to know about potential failures, risks, success rate, cost margins, revenue generation beforehand for the long-term standability and sustainability of a venture.