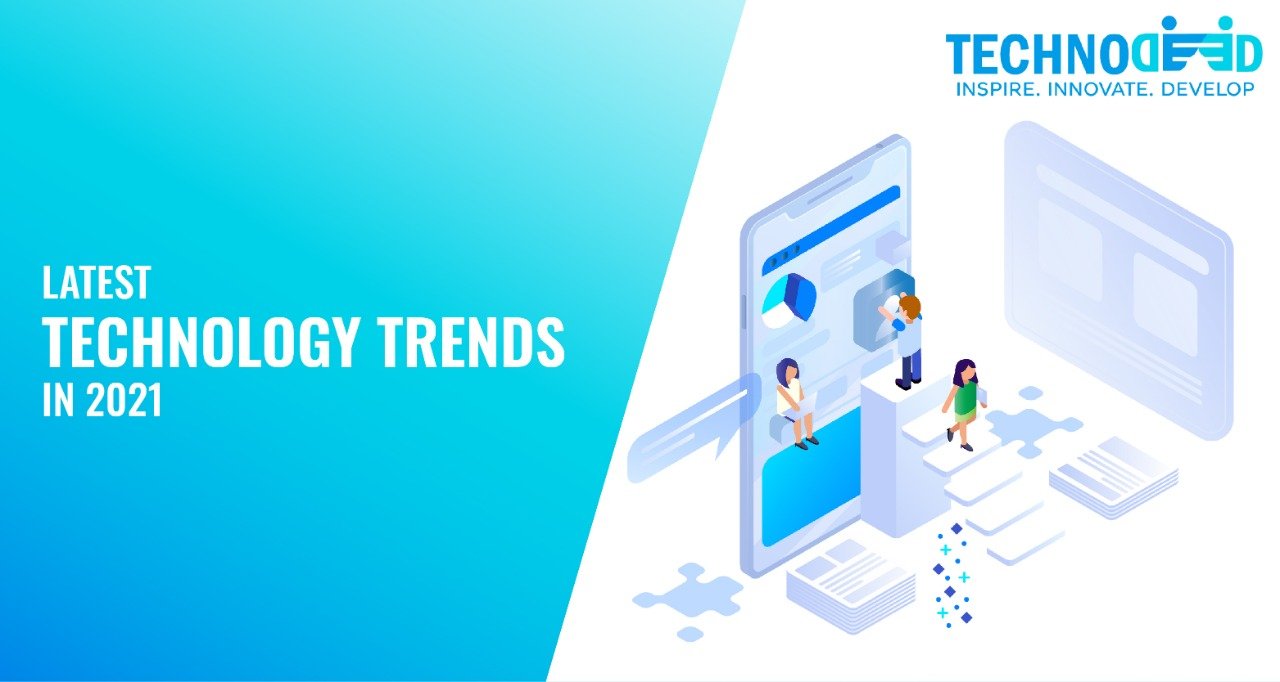 Latest Technology Trends in 2021
2021 has many trending aspects, especially the dynamics of technology has the superior position. Many commercial and prevalent technologies of the early 2000s had found a replacement with new ones. New technologies like blockchain, 5G, IoT, and more have also taken up in 2021. In the arena of information technology trends, these new technologies are likely to grow and reach the more common person's hands. We have elaborated on the best and possible trending technologies of 2021.
5G network
The rollout of 5G technology has been the most anticipated technology advancements. Big giants like Google, Apple had launched 5G supportive mobile phones enabling more room for 5G upgrade. The 5G can ensure to provide a minimum speed of 100Mpbs and a maximum speed of 20Gbps.
While 5G is in the development stage and the jobs were few, as most such jobs were allocated to employees within companies. Companies have begun looking for network engineers over the past few months, especially for jobs integrated with their 5G networks.
Edge Computing
Edge computing is a successful progression of cloud computing, eliminating cloud challenges. The challenge with cloud computing is getting access to the data stored in the repository. Edge computing enables data transfer closer to the location where it needs to be used.
In Edge computing, the data remains at the 'edge' of the cloud, and that allows devices to process the commands in a lesser amount of time. Edge computing opportunities are expected to become more prevalent as companies are coping with the top technology trends of 2021.
Big Data
Big data enables computational analysis of huge datasets that can reveal patterns, trends, and associations, including connections with human behavior and interactions. The growth of big data has happened with the growth of the Internet, wireless networks, smartphones, social media, and other technology
Organizations with the intend of implementing big data have the resources to hire research forms and data scientists to complete the work for them. Big data can help small businesses scale up by understanding the data and reaching the right audience.
IoT (Internet of Things)
IoT has its own way of improving with the rapid growth of online digital platforms. 2021 has many technical upgrades and new announcements in the cloud, front-end, back-end, and container management. Using IoT-enabled security can fill the cybersecurity gap and involve IoT in AI & MI to boost the business landscape throughout 2021.
As per stats, IDC expects that global IoT spending will return high growth rates by 2021 and achieve an integrated annual growth rate (CAGR) of 11.3% over the 2020-2024 forecast period.
Artifical Intelligence
Artificial intelligence is the next step in machine learning which develops data-based intelligence algorithm. AI can even carry out essential tasks on its own, which help technologies gain attention over the years and reached ordinary people's hands through their mobile phones. Artificial intelligence and machine learning represent the cutting edge of computer science.
We Close with
2021 is still in the line of the pandemic, providing challenges every step. From remote work to the economic imbalance are COVID-19 actions, organizations and individuals dealt with great hardship in recent months. Starting with great opportunities, we continue into 2021, and global markets resume normal health practices, and these technology trends bring back the world to a healthy level of economic progress.
TechnoDeed provides technology services that involve the best solution for your company. We also offer training and placement services enabling new talent at reputed companies.